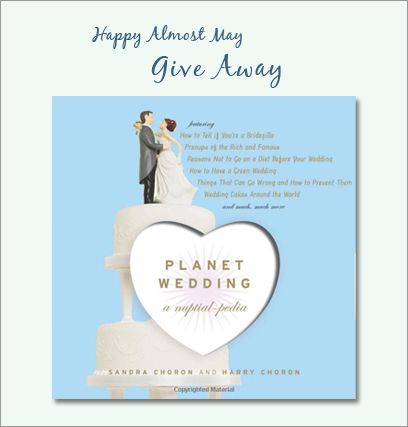 Today is a day of celebration! Three years ago today, my husband and I tied the knot in Atlanta, Georgia! And guess what?! It's almost May! Summer is just around the corner. To spread the Spring cheer, I'm offering a give-away today of a very sweet and fun to read book,
Planet Wedding.
The kind folks at Houghton Mifflin Harcourt were kind enough to send me a copy - thank you guys!
There are two things you can do to win. Do both to increase your chance of winning.
A winner will be announced on Friday, May 7th.
One, leave a comment in the comment section. Any comment will do, just as long as it's nice.
Two, tweet this line: RT @earthlyaffair Enter to win a free copy of the book Planet Wedding! http://ow.ly/1EJH1 (Make sure to mention your twitter name in your blog comment too!)