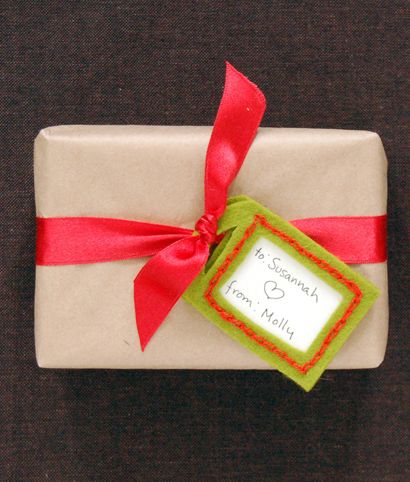 I never have wrapping paper. Instead, I re-use gift bags given to me during previous gift giving occasions. This is eco-friendly, yes. But does it really reflect my creative side? Nope. And honestly, I don't always have the patience to exercise my creative side. But my creativity, which has been stunted the last few months, might need to be unleashed into a world of felting fun. These little DIY Felt Gift Tags are super cute and I especially love the kraft paper used for wrapping, which is usually an eco-friendly choice.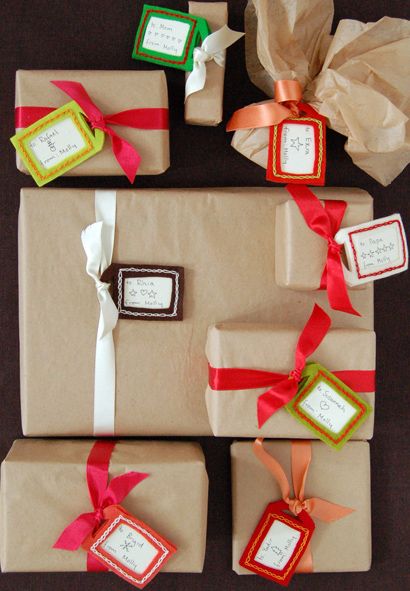 So what would you use them for? Well, bridesmaids usually deserve a gift. Now what you plan to give them is up to you. If they haven't been very good bridesmaids, you can give them gumballs. (That's a joke folks, albeit a bad one.) But regardless, wrap it up with a cute little tag and you've got yourself a pretty nice looking package of gumballs.
Get the DIY tutorial at
The Purl Bee
Have a great weekend everyone!