I had a lovely chat yesterday with Paige Anderson of the Los Angeles based
Bash Eco Events
, an eco-friendly event and wedding planning studio. Our communication led me to learn much about Paige, such as how her background in film production led her to event planning and launch parties, and then eventually wedding planning. This talented gal has a lovely blog,
Bash Eco Events: The Blog
, of which she recently shared a beautiful backyard wedding. My favorite parts of this wedding are the hand dyed bridesmaid's dresses, but it also involved homemade goodies, a disco ball hanging from an old oak tree, and wildflower centerpieces with eggplant and asparagus! I borrowed a few photos to post here, but
see the rest here
.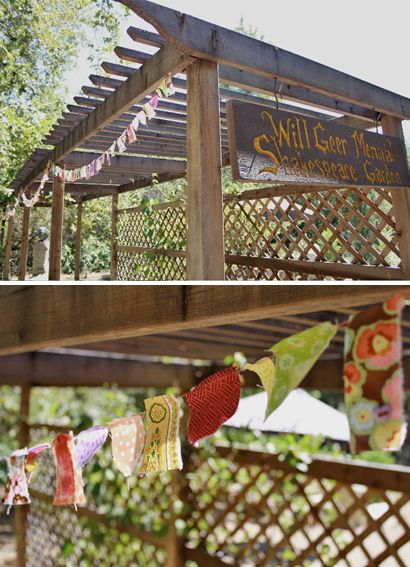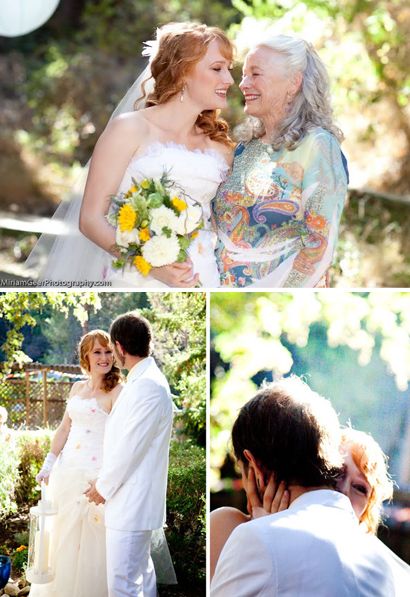 All photos by Miriam Geer