Hola friends, readers, and stoppers-by! Today I am sharing with you a couple of awesome giveaways. Although different in nature, each contest is held by blogs and websites worth promoting (at least in my opinion.) So hold onto your boring desk chairs and get ready to get lucky!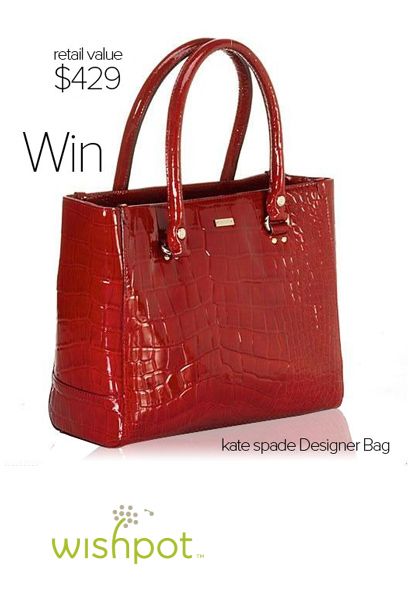 Wishpot
teamed up with
Avelle
(a site where you can basically "rent" designer handbags - think Sex and the City) to offer you the chance to win a to-die-for Kate Spade handbag in a beautiful red. Entering is pretty easy, but there are a few ways to do it, so be sure to
learn what you need to do to enter
!
Wait! There's more!
The ever quirky and cute
Broke Ass Bride
, who is also the talent behind
BrideShare
, just launched the Wedding in a Week Giveaway! With 11 separate giveaways for brides-to-be and beyond to enter, the event aims to give budget brides a (possibly huge) break. So make sure to skip on by Broke Ass Bride everyday this week to check out what kinds of goodies they are offering!