I have to apologize for posting this so late. We were kind of slammed at work (yes, I work full time) and I never really got the chance to update here until now. Alright, time to get to it!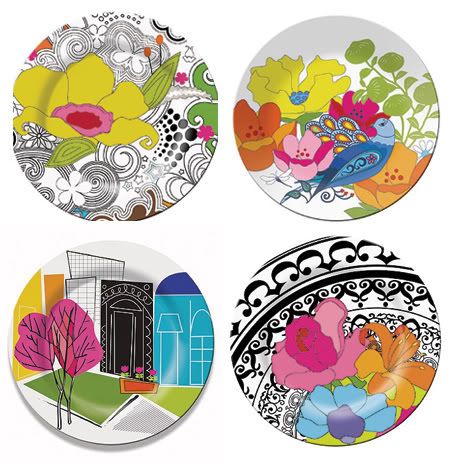 Beautiful, beautiful plates. Beautiful, beautiful, REUSABLE, plates! That's the theme for today's post! These plates are 100% melamine, dishwasher safe, and high heat resistant! Use them over and over and over and over... Probably not the most practical choice for your wedding, but they'll be great for bridal showers, baby showers, birthdays, graduations, housewarmings...the possibilities are endless! Check 'em out at
plumparty.com
Now if you prefer something a little more "green" and a little more versatile, try
Preserve's
line of tableware.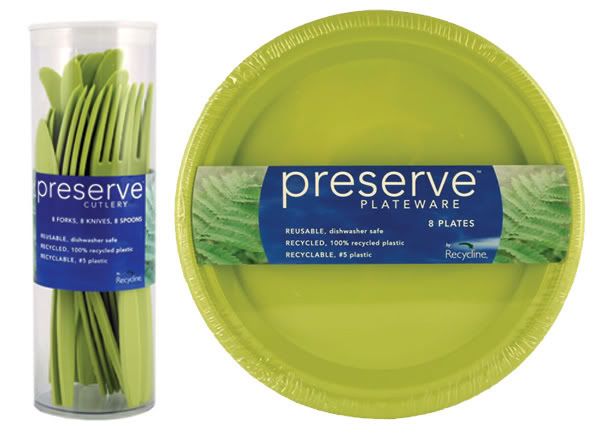 They've got everything you need for your reusable tableware, plus all of their products are made from 100% recycled plastics.