Is it possible to have an earth friendly wedding and a
beautiful
wedding too? Of course it is! Proven by Andy and Cara, here are some pictures of their wedding, courtesy of
Pink Cloud Events
(the album is on Flickr.com.)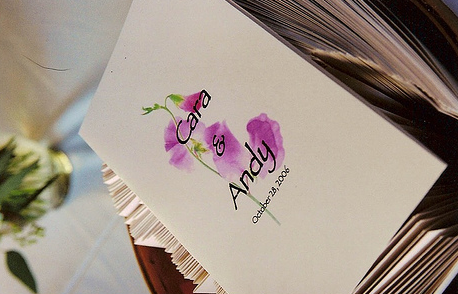 These are their wedding programs. A charming illustration of a sweet pea on recycled paper, printed with vegetable based inks.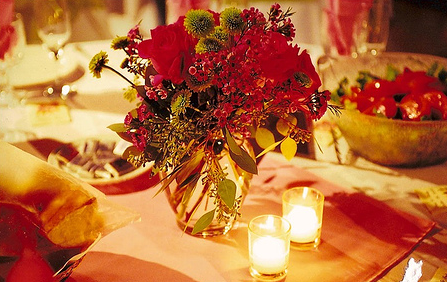 Organic roses and wildflowers from the florist's own garden were used to create the centerpieces. Floral foam was purposefully eliminated due to its cancer causing toxins.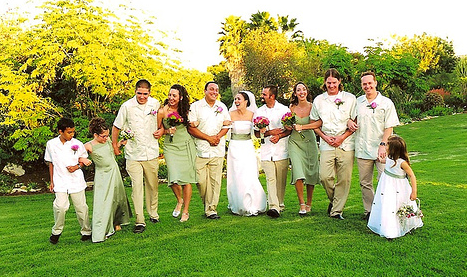 And this is the blissful couple and their wedding party. The groom and his groomsmen purchased traditional Latin American shirts, which can always be worn again.