Happy St. Patrick's Day! This post has nothing to do with St. Pat's day, but I figured I'd throw in the obligatory mention of it.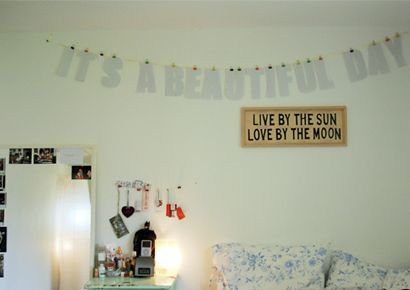 Planning a wedding can turn you into a scary, frazzled version of yourself where all you do is worry. If you feel you've already become the worry monster, it's okay. Accept it as part and parcel of the job. And then sit back, relax, and take a few deep breaths. To give you a little story, I remember fretting over lots of little things when I was getting married. What songs would be played? How my dress would look while I was dancing? Who would bring uninvited guests? But then two weeks before my wedding, my father and stepmother got into a car wreck about two hours away from home (and from where the wedding was). My dad shattered his pelvis. That sucked. I have no better way to put it. This was very sad for the whole family, but especially for my dad who was super excited about giving me away. On the day of my wedding, my brother walked me down the aisle and I realized all of those worries I had just kind of drifted away. My family was alive and healthy. My friends were supporting me. And I had more love surrounding me than I could ever imagine. So if all you worry warts would allow me to give you a little unsolicited advice, I'd say take it all in stride and understand that in the grand scheme of things, all that worrying is only going to cause premature wrinkles.
P.S. My savvy computer husband set up a web cam so my dad could watch the wedding from his hospital bed. :)
P.P.S. If you show up to a hospital in your wedding gown, they won't make you pay for parking.
photo via Chrissy White