Woo. Sleepy day. I'm blaming it on this little booger baby inside of me. Either that or it was the gigantic cookie I had earlier. I received this lovely post from Heather at Dream Green Weddings, who is all about keeping the wedding scene green. Thanks, Heather!
If you are thinking about "greening" your wedding, you may wish to avoid wedding favors that are mass produced and made from plastic (the production of these favors can be harmful to the environment and they usually just end up in a land fill). Instead, more brides are opting for favors that are either handmade or created with sustainable materials like bamboo, organic or all-natural ingredients, recycled seeded paper (plant these favors to grow beautiful flowers), or real tree favors.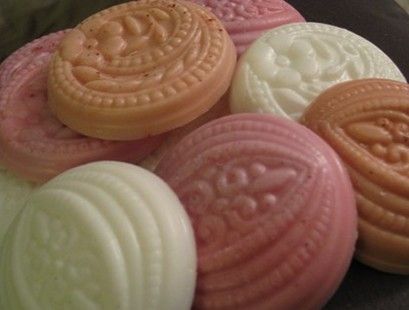 At
Dream Green Weddings
, we recently launched a new collection of
organic "spa" wedding favors
. Available in several different shapes, sizes and packaging, these wonderfully luxurious eco-friendly soaps make an eco-lovely wedding favor for your guests that you can feel good about giving. The collection features unique wedding favors hand-made from organic ingredients such as olive oil, beeswax lotion, Shea butter, even organic Fair Trade Certified chocolate!
Plus, these favors are presented in either recycled or recyclable packaging (or no packaging at all-allowing you to get creative with how you present them to your guests). From earth-friendly favors to pre-owned dresses to organic décor, you have more choices than ever before to have the gorgeous and green wedding of your dreams!