Ah...the hubby and I just got back from a short hiatus to the great Smoky Mountains. We live near Atlanta, so it's a quick, scenic drive and the break gives us a chance to recuperate and regenerate. The vast and expansive mountain views give me a sense of ethereal renewal and I enjoy the feeling of being a part of something greater when I look at them.
So with that said, let's assume the weather would cooperate and travel would be no obstacle, what magnificent vista would be the ideal setting for your wedding?
Would it be a peaceful barn wedding in the country, such as
this one
?
A rustic and charming seaside wedding, such as
this one
?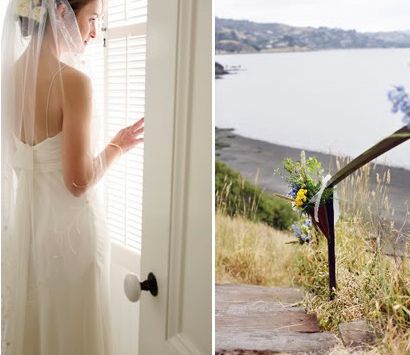 Or maybe it's a romantic, urban wedding with a dramatic cityscape such as
this one
?