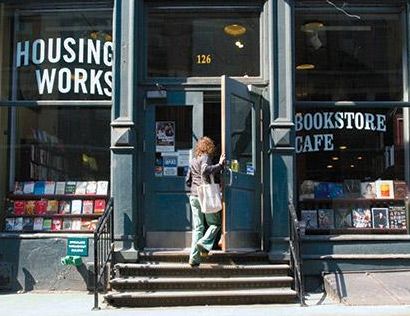 Since we're a national blog with a national audience, we tend to focus on more national topics, vendors, or stores. But when I received an e-mail about this particular venue in NYC, I thought it worth sharing.
The Housing Works Bookstore Cafe
, located in SoHo, is a non-profit organization which donates all proceeds to homeless people in New York City currently living with HIV/AIDS. Part of the non-profit is their in-house caterer, which will be happy to help create vegan and vegetarian menus if so desired.
20 foot ceilings, spiral staircases, mahagony bookshelves all lend to a very stylish and sophisticated space. Capacity for sit down wedding is 125. Price ranges from $500-$750 per hour. Here's a link to their
Flickr page
. See
map and contact info
.