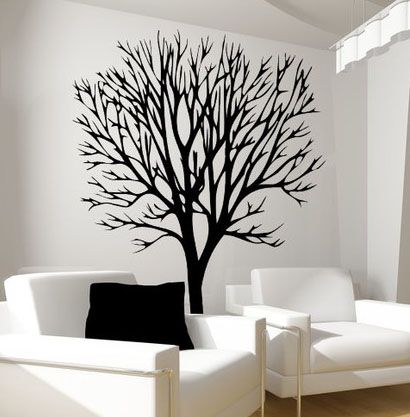 Sorry for being MIA yesterday. I'm still trying to kick this cold!
Did you know that in Norway, when two people get married, friends of the newlyweds plant trees on either side of the doorway to their home? It's supposed to be a sign of fertility, but it could also be symbolic of the commitment between you and your husband. For every year you're married, they get a little bigger, stronger, and healthier. If you join the
National Arbor Day Foundation
, they'll send you 10 free baby trees!
The photo above is a wall decal, found at
UncommonAccents
.