I've featured
Marolsha
before and I'm delighted to do it again. Each piece is so unique and with a focus on repurposing vintage materials, it has a somewhat eco-friendly twist as well.
I really adore this
little tree
necklace from
Marolsha
. I thought I'd post it here first, but if it's not gone in the next few days, I'm seriously considering it buying it for myself. Imagine this layered with a soft blue winter sweater.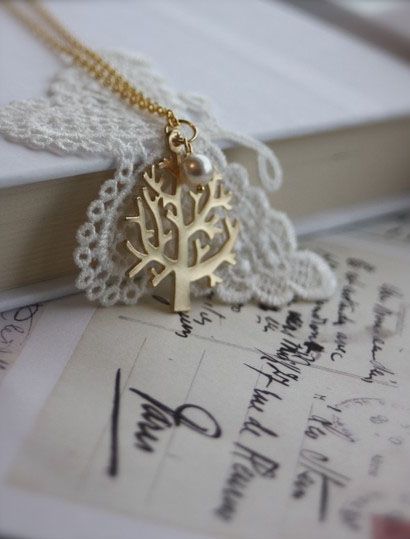 Loving the
vintage key
too. This would be a great gift for a man to give his gal on their wedding day. A kind of "key to my heart" note could accompany it. Cheesy? yes. But sweet? Very. So if any men read this blog...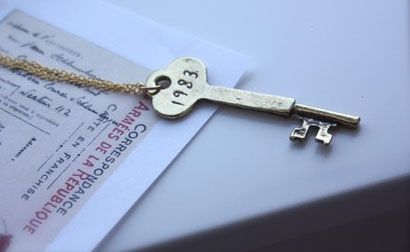 And the
vintage compass ring
, which actually works, is adorable!
On another note, I wanted to give a shout out to friend and recent customer
Kathleen
, who purchased invitations from
Earthly Affair
for her October wedding. Thank you for mentioning us on your blog, Kathleen, and hope you are enjoying newlywed life!