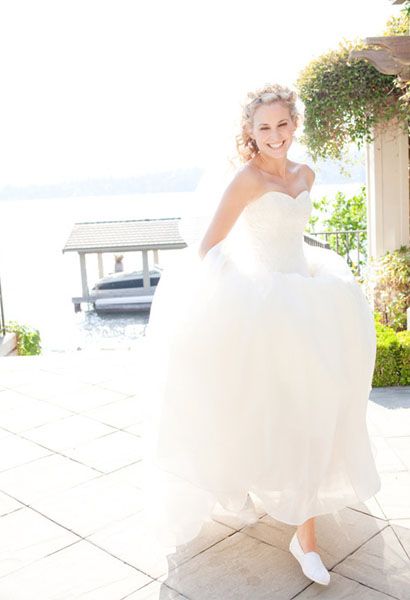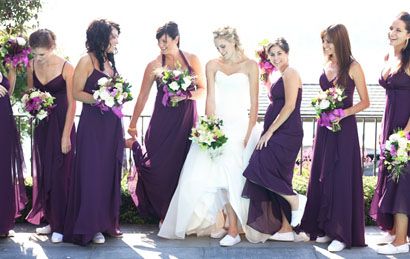 TOMS Shoes is one of those rare companies that makes you feel good just to be human, and they're giving us a good dose of wedding happiness today. Read on to find out
more...
As things begin to add up, you will find that a wedding can be quite expensive. The flowers, photographer, the food, the drinks, the location, and of course the dress. And to make it an earth friendly wedding, things can become more costly. Everything, that is, but the shoes.
Yep. You heard right. Instead of paying a fortune just to stumble around on four-inch heels that you'll never wear again and squeezing the guys into ill-fitting rentals, consider wearing
wedding TOMS
shoes. In case you haven't heard about TOMS before, it's a shoe company with a noble mission. The TOMS commitment states that for every pair of shoes purchased, a pair will be given to a child in need.
One for One.
Even if the thought of embarking on your new life journey by helping a child isn't reason enough, the totally reasonable pricing on all
bride TOMS
shoes should do it. And if you get your entire wedding party to rock the TOMS for the ceremony, they're willing to work out discounted pricing to make it even more affordable. No better way to start your life together than by giving, and saving.
Have a great weekend everyone!