(
Cue deep movie preview voice
) In a world where all luggage looks the same, there was one, one who stood out in a sea of gray and black. It had a tag... and it was made of a yogurt tub.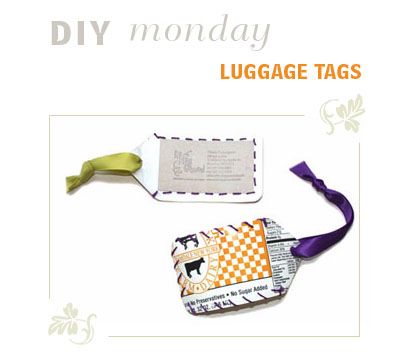 Yogurt lovers unite! Now you can enjoy your yogurt and make use out of the container as well. These
yogurt tub luggage tabs
, found via
Planet Green
, would make for great bridal party gifts or use for your own honeymoon luggage!