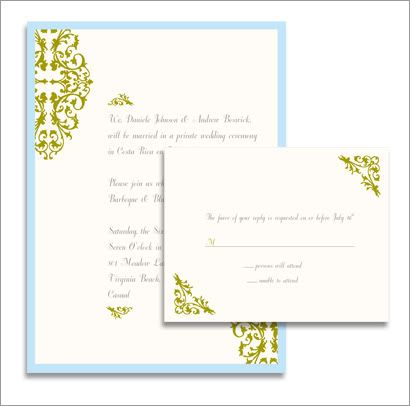 Daniele had a lovely, intimate wedding in Costa Rica and then a reception back home. I love the bright, bold colors she used for her wedding, which seemed so appropriate for the warm, Costa Rican beach. After the wedding, she and her husband invited friends and family for a reception back home in Virginia. For this she purchased the
Earthly Affair Alcazar invitation
in the colors of sky blue and olive green.
(All last names have been changed.)
Daniele created gift bags from
Gaiam
for all her guests. Unfortunately, Gaiam no longer sells them, but they were made out of 100% recycled content and they look stunning!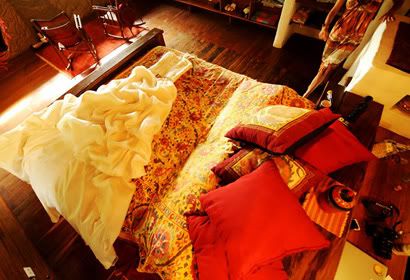 Besides her invitations, she kept things green by offsetting her wedding through
carbonfung.org
, ensuring everything used was local, and giving out herbs and oak seedlings as favors. After the wedding, they went out to a local farm to help plant the seedlings.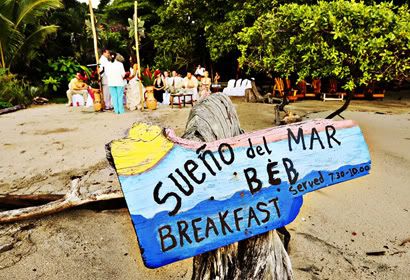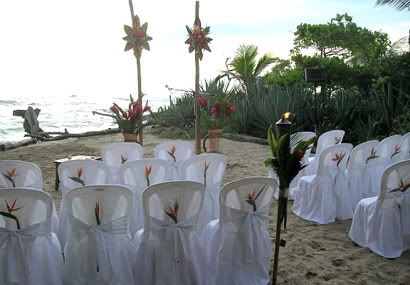 Daniele also took advantage of a tree free paper called banana paper for printing her itinerary and program.
Thank you, Daniele for sharing your lovely wedding with us!