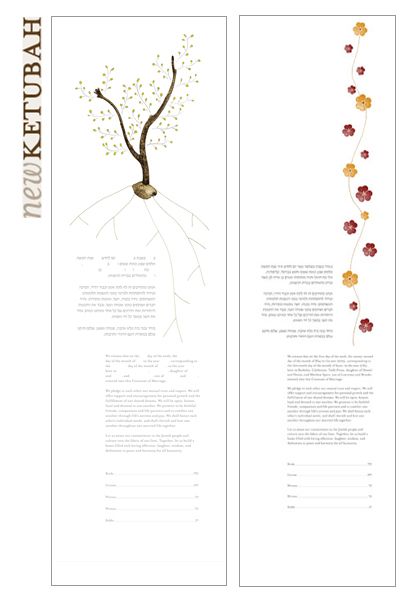 The Jewish marriage contract, the Ketubah, is typically an illustrated, frame-worthy piece of art which both the bride and groom sign on their wedding day. They come in many shapes and sizes and are usually designed by an artist which specializes in Ketubahs. If you're in the market for one,
Ketubah.com
is kind of the mega mall of Ketubahs, but don't shy away from the ones that break the mold a little. One of my favorite artists is
New Ketubah's
Tsilli Pines, a graphic designer and artist who delights in putting a modern spin on her Ketubahs.
I've never come across a specifically eco-friendly Ketubah company, have you?