When your wedding is outdoors, you have the capability of letting your surroundings take over your decor. Work with what is already there and you'll reduce unnecessary waste, save yourself time, and maybe even come in under budget.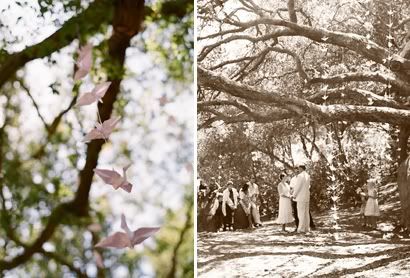 For instance, take advantage of what makes your venue magnificent. In this case, the couple utilized a beautiful, sprawling tree which encompassed the bride and groom, providing shade and a natural grandeur. In addition, delicate paper birds were strung up gracefully throughout the branches.
photography by
Kirsten Ellis of Beaux Arts Photographie
, found via
Once Wed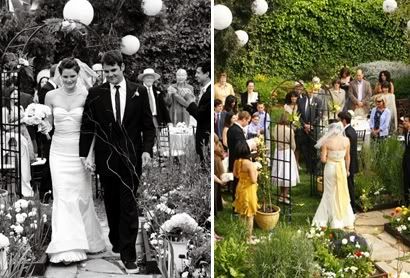 Who needs flowers when you're married in a garden? This intimate venue provided plenty of lush greenery and floral decor.
photography by
Mel Barlow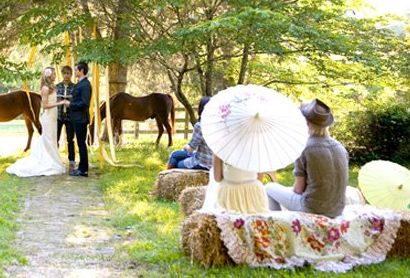 Did you ever think you could get away without providing seats? Well, the traditional kind anyway. Benches of hay covered in floral fabric give this wedding a down home, country feel.
photography by

Tec Petaja, found via Green Wedding Shoes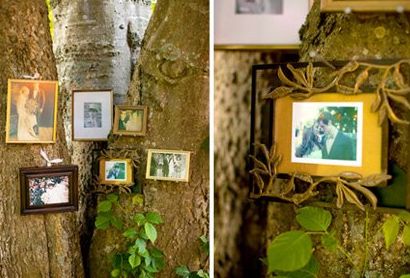 A tree trunk can make for a unique place to display photos. By providing an opportunity to share photos of other family member's weddings, it's a great way to include mom and dad.
photography by

Tec Petaja, found via Green Wedding Shoes