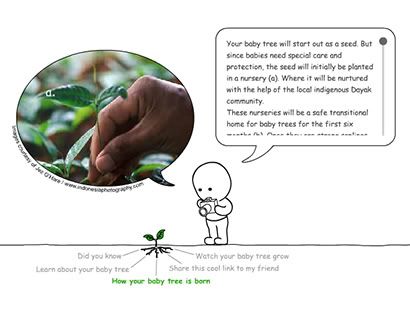 Happy Earth Day! In celebration, I purchased 3 baby trees from
mybabytree.org
! This is a really neat site because once your tree is planted, they send you an e-mail so you can see it on Google Earth. Okay, so you don't actually see your little baby tree on there, but you do see a cute little icon that represents your baby tree!
On a sidenote, I did an interview for the fabulous Ritzy Bee blog, which has posted today.
Hop on over to check it out
!