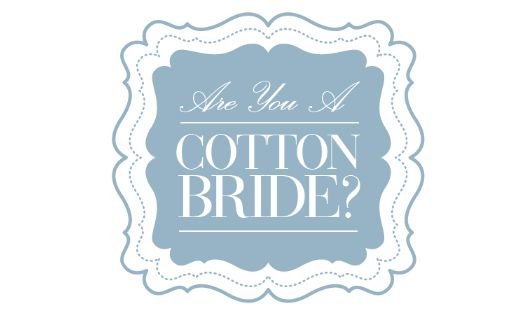 Man, it feels good to be back! I have been working my ass off getting the new site ready for Earthly Affair! Launch date was Monday, but I have been somewhat mum on the subject because some kinks are still being worked out. In the meantime, check out this awesome,
awesome giveaway from the blog of Eco Beautiful
Weddings (you know, that seriously
kick ass e-zine
). You could win a FREE bridal gown by Chris Kole of
The Cotton Bride
. Have you seen Chris' gowns? They are absolutely stunning!
Eco Beautiful Weddings is having some pretty killer additional giveaways. Like this week long
loan of Chevrolet Cruz
e. Rental cars can get expensive and if you won, this would be one expense to eliminate. Plus, it's nice to be able to throw those fast food wrappers on to the floor of someone else's car when you take a road trip (let's be honest, you know you're bound to stop at some fast food spot when you're on the road).
P.S. Down here in Georgia, we have been covered in snow and ice for the last two days! It has been crazy! But gone are the days when "snow days," were "not-have-to-work" days. Technological innovation, while wonderful, tethers us all to our jobs and my hubby has basically been working from home, while I try to juggle the responsibilities of working on Earthly Affair and taking care of my (almost six month old!) munchkin! To all my Georgia readers, stay safe and warm out there!