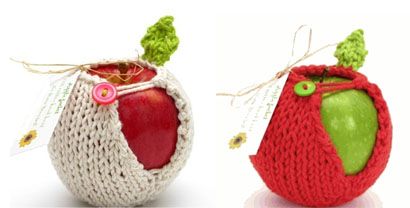 Do your apples ever get cold? No, I'm not using apples as a euphemism for something else.
I thought this was one cute, however seemingly useless little demonstration of what one can achieve with some knitting needles. If you wished to incorporate apples into your wedding (and it is that time of year) then
apples with jackets
might act as a good conversation starter during the cocktail hour. Just make sure to get small apples, lest the big apples might feel fat if they don't fit in their attire.
And the list is back! Woohoo!