Continuing with sleep week here...
For all of you without children, do me a favor and sleep an extra hour today for me. Perhaps I can live a little vicariously. Seriously.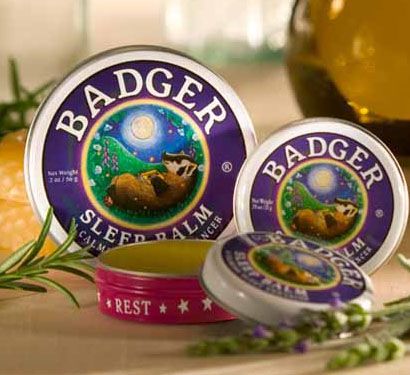 I really love Badger products. There is something very friendly and honest about their products. It's a green, family run company where I imagine the company picnics smell more of patchouli oil than Ralph Lauren cologne. Not sure if this certified
organic sleep balm
actually works, but it apparently contains a whole slew of oils to "calm, encourage, cheer, and relax." And if you're a bride-to-be, get your sleep on woman! That beauty rest is important!