Turning the blogging pen over to
Talenti Sorbettos
this afternoon. Don't these look delicious? Just add a spoonful to a sparkling Bellini and voila! Looks yum!
Talenti Sorbettos are 100% natural, Gluten free, OU kosher certified and its eco-friendly, translucent packaging is recyclable and reusable for other purposes such as storing snacks, spare change or hair accessories.
With all natural flavors including: Hill Country Peach Champagne, Sonoma Strawberry, Malaysian Mango and Lisbon Lemon brides can choose their favorite flavor to serve, or let their guests choose which flavor to add to their own customized Bellini.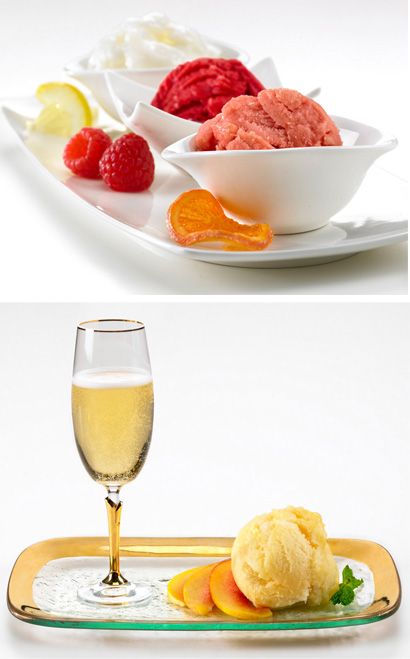 Naturally and beautifully colored, these sorbettos lend a chic element to the décor of these special wedding celebrations and lend to beautifully brilliant colored cocktails to ensure every detail of the special day is perfection.