Just because you're an earth friendly bride (and if you read this blog, well that's good enough to make you an earth friendly bride in my eyes!) doesn't mean you don't need a color palette for your wedding! Whether you go with earthy greens, vibrant blues, or feminine pinks, there are plenty of places on the internets to help you with your color dilemmas. (okay, quick edit: I know it's not "internets," I just like to say it, er, write it.)
Kris's Color Stripes
is a wonderful website which features a plethora of artsy images and the matching color palettes.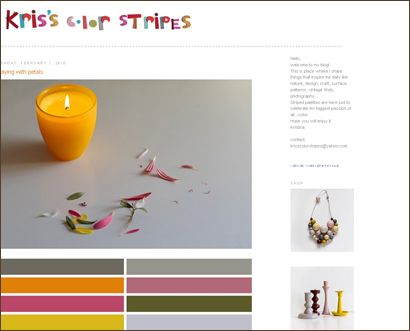 Snippet and Ink
offers a variety of color based inspiration boards. Sometimes it's fun to look at these for wedding ideas as well.
The Inspired Bride
occasionally offers one beautiful, inspirational image, with matching colors.
Colour Lovers
is a favorite with nearly anyone who works in a creative field. Their website allows you to create a custom color palette from scratch, as well as browse other people's palettes as well.