It has been so much fun sharing an entire week of jewelry with you, but unfortunately the week is coming to our close and so shall our posts of eco-conscious accessories. Well, at least for now... We'll soon be adding everything featured here to our
eco-wedding directory
, so don't forget to peruse that little part of our blog in the future. ....
Today, we conclude with
Green Diva
, a spectacular little eco-boutique specializing in all eco-jewelry. There you will find necklaces, earrings, bracelets, and accessories made with recycled silver, fairly traded gems and pearls, and vintage pieces. They follow through with their policy of transparency by providing a nifty little
eco-key
, so you know just how environmentally friendly each piece is.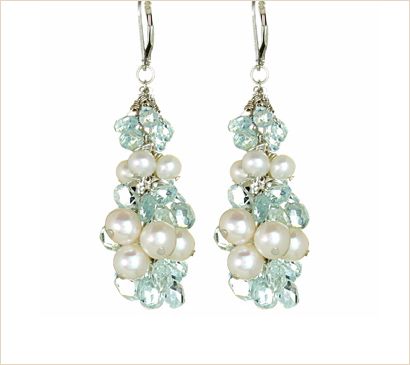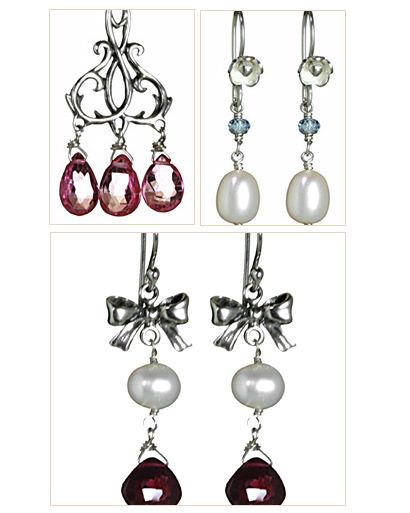 And last, but definitely not least, is the extremely whimsical,
Shelley's South Shore Jewelry
(aka SSSJ on Etsy). Created by a grandmother who set out to revitalize her life by making jewelry on her 50th birthday, the shop features an eclectic array of earrings, necklaces, and brooches, but my absolute favorite are the lockets! Each locket seems to be a functional vintage locket with additional vintage pieces, such as rhinestones and brass beads. So cute and great as a gift!