You can take a cab to your wedding. A
limousine
. A
chauffeured
car. A bus. A truck. A tractor. A rickshaw. A
Flintstone
car.
Or.
You can ride your bike! Doesn't get more
eco
-friendly than that. Phooey to all those who complain about their dress potentially getting dirty. So what. You're only gonna wear it once. Might as well get good use out of it.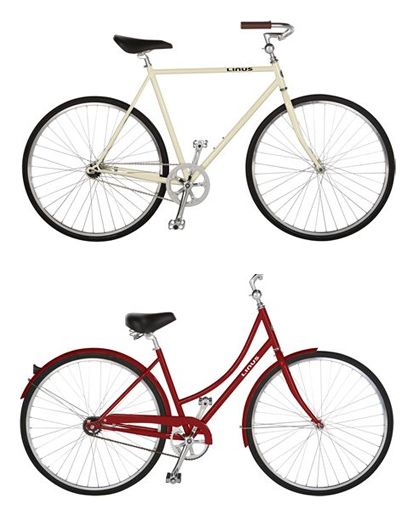 Need a bike? Make sure you
know what to look for
.
Groovy, retro bikes available at
Linus Bike
. Found via
Oh Joy
.