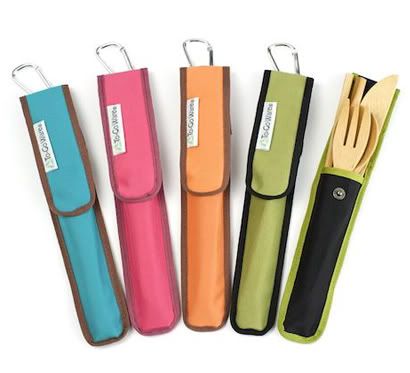 If you're a fan of sushi, like to camp, travel, or go on picnics, you really have no need to ever use wasteful plastic cutlery or one-time use chopsticks again! Yes, you can bring silverware from home, or try
RePEaT Bamboo Utensils
. Loving the colorful holders, which are made out of recycled pet plastic. If you've got an outdoor themed wedding, these would also work well as stuffers for the out of town gift bags.
Speaking of picnics, if you're planning one for the holiday weekend, check out
101 20 Minute Dishes for Inspired Picnics
. This is great just for perusing and many of the dishes could be used as appetizers for those backyard rehearsal dinners.
Alright folks! We're taking a short break for July 4th, but we'll back on Monday. For my readers in the states, enjoy the holiday weekend!