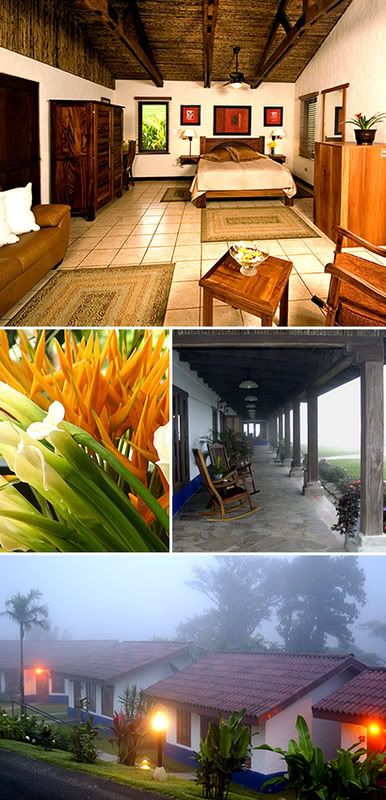 I have never been to Costa Rica, but I've heard wonderful things about the lush, Central American country, which boasts many eco-tourism programs and hotels.
Villa Blanca Cloud Forest Hotel
is more than just your ordinary Costa Rican hotel - it's a 75 acre boutique hotel, surrounded by a private, biological reserve that desires to combine "country style hospitality with a profound respect for the natural surroundings." It is also a member of the C.S.T (Certification in Sustainable Tourism) program.