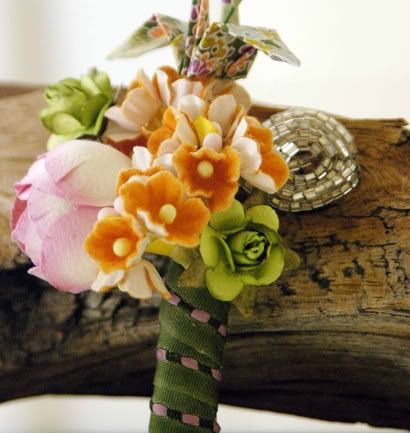 I recently received a very sweet e-mail from Lauren, a reader of Earth Friendly Weddings, who creates beautiful, handmade boutonnieres. Through our e-mail conversation, I was delighted to learn about her business, like how during the planning of her own wedding she wished to reduce the use of real flowers and incorporate more vintage paper flowers. It was this desire which led her to create her own business,
The Preternatural Bride
. There you will find each of her boutonnieres incorporate items which can last well past your wedding day, such as lace, buttons, feathers, sea shells and paper, and would make lovely gifts for the mothers in your party.