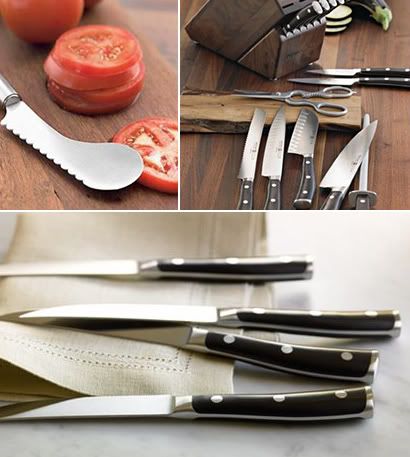 If you consider yourself a chef at heart, or perhaps you just like to cook, then you probably know how necessary a great set of knives are. And if you do like to cook, but you haven't had the pleasure of using a great set of knives, then I will say, with no hesitation, that you are definitely missing out. In the Green Guide's article "
Outfitting the Green Kitchen
," they suggest purchasing high carbon steel, which you can sharpen yourself. However, high carbon steel can also cost quite a chunk of change, depending on the brand and where you get them, so I would suggest putting them on your registry and crossing your fingers or start slowly by purchasing a few nice ones and then adding to the collection as time goes on.
pictures from
Williams Sonoma