I'm excited to announce we have a guest today! Silvia, from Beau-coup Wedding Favors, has been kind enough to share some earth friendly favors with us. Enjoy!
Hey everyone, I'm so happy that Jen allowed me to guest post, and so I thought I'd share with all you green brides some of my favorite
eco-friendly wedding favors
. In keeping with a greener lifestyle, we have all had to make an effort to minimize our impact to the earth. Luckily, you don't have to sacrifice your dream wedding when doing so. Here at
Beau-coup Wedding Favors
we strive to stay up to date with the current trends, and luckily one of them seems to be going green.
Incorporating these elements can be pretty easy. For example, our Eco-friendly confetti is a great alternative to the traditional rice. The confetti is water soluble and bio-degradable and so at the end of the party, you won't have to worry about sick birds.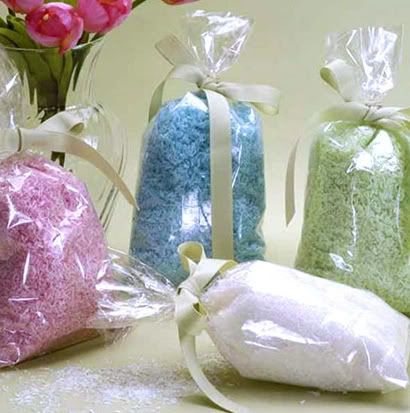 Another great way to minimize your impact is by giving out favors that encourage people to give back. With our mini bamboo plants, your guests can have a pretty reminder of your special day that they can later plant in their own gardens.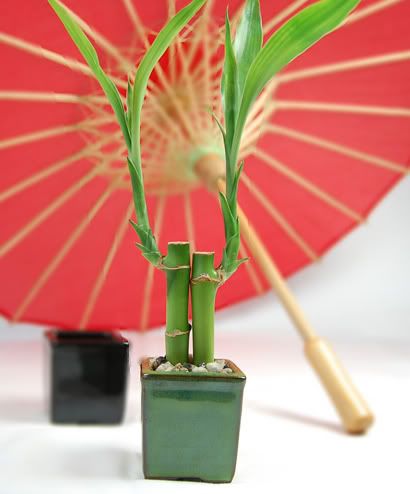 Another great idea is to give your guests something edible, such as cookies, cake, or even tea. Our whole leaf tea sachets are made from organic tea leaves. Each sachet is individually hand-crafted and will be sure to draw some compliments.
If you liked these favors, head on over to Beau-coup and look through our different collections. You'll be sure to find what you're looking for, no matter your theme.