It's Friday and if you've got happy hour on your mind, then you're about to be sorely tempted to start it a little early! In response to
Amanda's
eco-libations dilemma, we're continuing in our efforts to bring you some intoxicating drinks, this time in the form of cocktails!
Create your own signature drink with Square One Organic Vodka and Square One Organic Cucumber Vodka. They offer an
array of recipes
on their website, sure to arouse curiousity even in your most prudish, non-alcohol drinking aunt. Or visit
this site
for a more unique idea, which suggests mixing Square One with organic teas!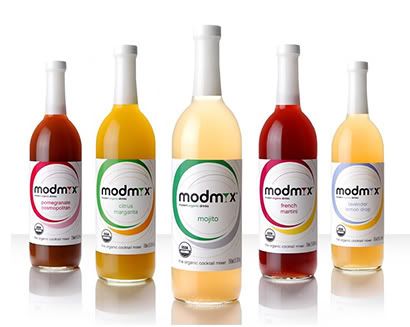 ModMix, an organic cocktail mixer, promises to turn your favorite spirit into a whole new drink. With products like French Martini, Pomegranate Cosmopolitan, and Lavender Lemon Drop, these would make a lovely addition to a gal's night in.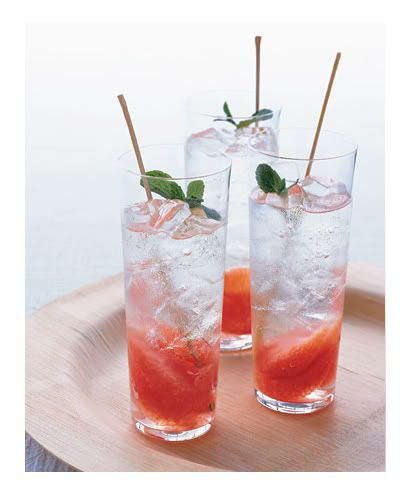 This grapefruit and mint mojito, named "The Glowing Groom" is courtesy of
Martha
. Although not specifically organic, it does call for ingredients which are easily found in organic varieties, such as grapefruits, mint leaves, and sugar. Organic rum might be harder to come by, but check your local Whole Foods or visit
Idealbite.com
for a list. Get the full recipe
here
.
I think it's safe to say that organic cocktails aren't going to be as easy on the budget as some of the wines, but if you can't afford organic liquor, opt for non-alcoholic cocktails (which sometimes taste better in my opinion) and serve beer and wine for those who need to loosen up on the dance floor.
Have a WONDERFUL weekend!