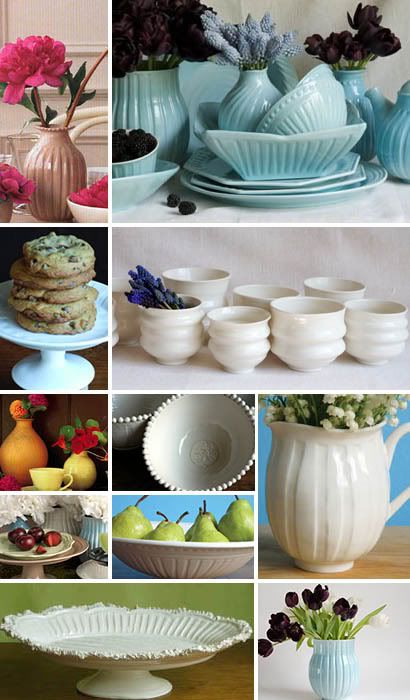 What I admire about handmade pottery is that you never have "just a bowl" or "just a vase" to adorn your table or hold your flowers. Each piece is infused with the love, skill, and attentive craftsmanship of the artist.
Frances Palmer Pottery
is one such example where beauty and function merge seamlessly.
Found via
The Little White Book