As a blog writer, I get a lot of e-mails from "green" related PR people, which is great, but it's usually not pertaining to weddings - sometimes not even close - and rather than trying to figure out how to correlate
Community Wind Developments
to earth friendly weddings, I typically file those types of e-mails away into my "future blog posts" file and save them for a rainy day when I feel like thinking, which honestly, just isn't often. (

Yesss

!!! I managed to tie in Wind Energy!)
So, as you can imagine, I was delighted to receive an e-mail that not only told me about a great re-usable product, but also offered one to me...for free!

Yipeee

!!! Now let's pretend were on The Price is Right. I will proceed to give you the lovely product specifications and you can pretend I am some ultra skinny model with a big fake smile.
Here we have the lovely erasable ceramic bottle stopper! If you're a bottle saver, this nifty little device will let you label your bottles again and again, while still keeping the contents fresh!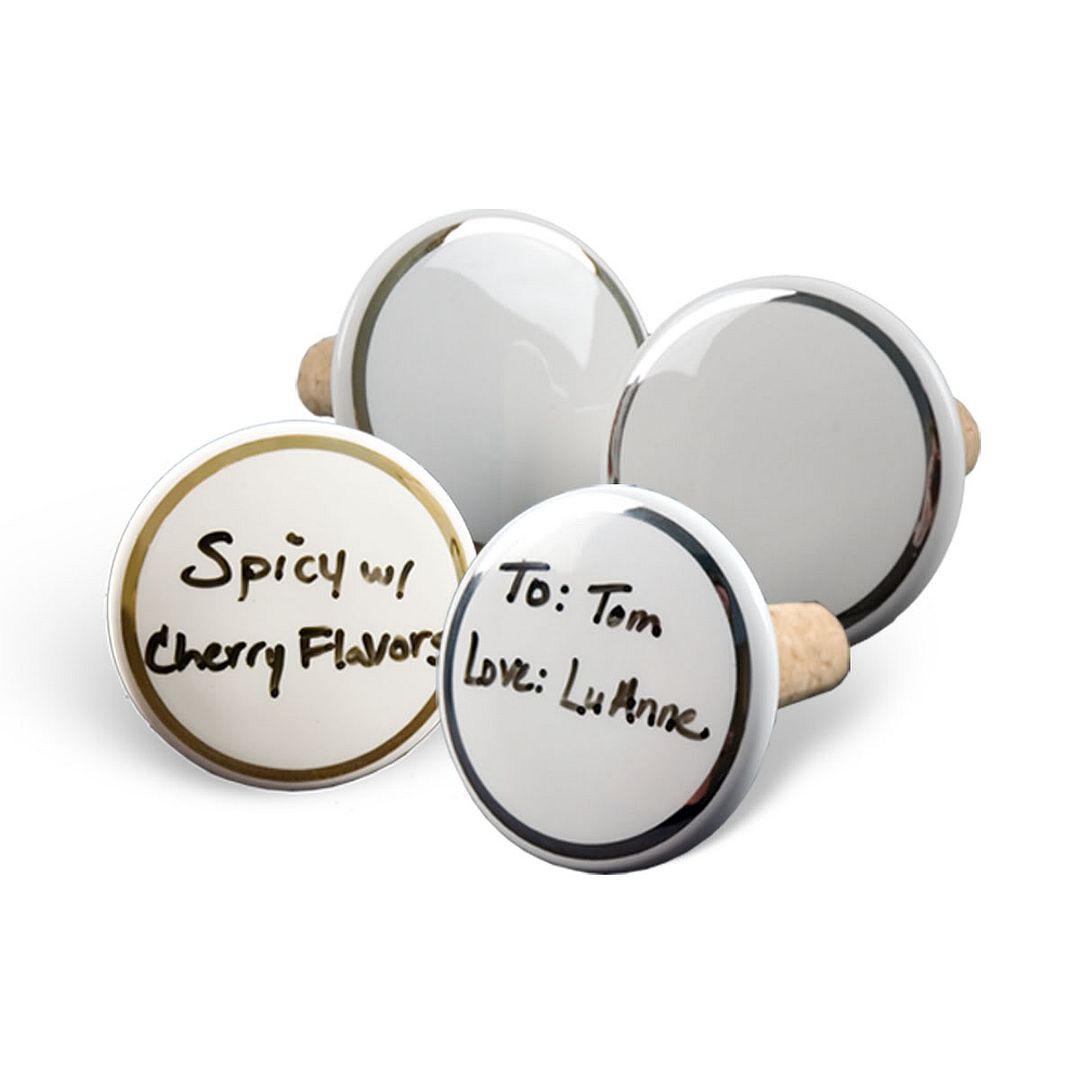 And here we have the very sleek erasable ceramic

placetile

hangtag

! Great as a gift for the wine lover in your life, or be creative and use it for other things, like a label for the herbs in your window sill!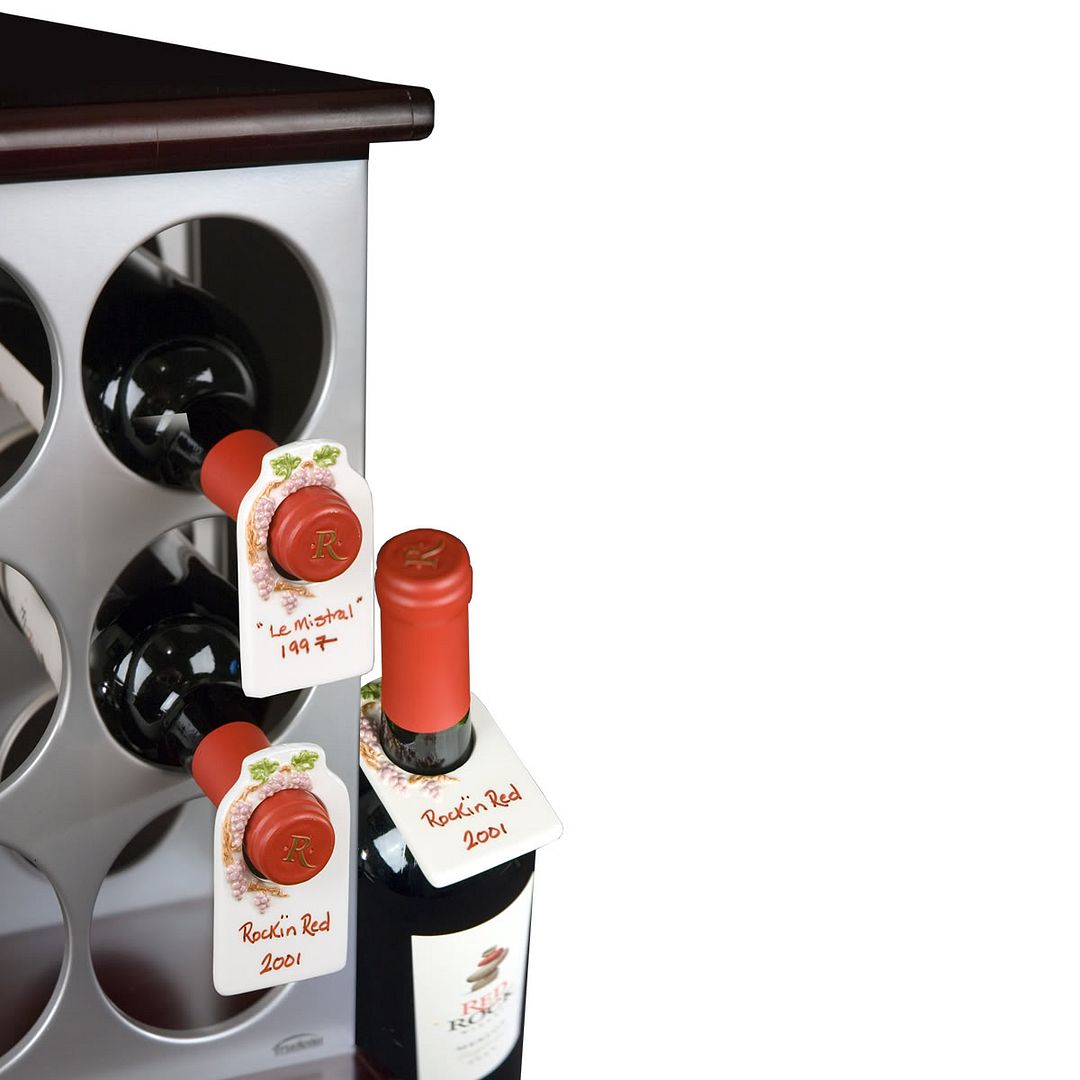 All joking aside, these little doodads are pretty neat and very fun! The bottles would make great favors and the

hangtags

would work well as an

accompaniment

to a bottle of wine given as a gift.
I'm not going to make you play

Plinko

(although that would be TOTALLY cool b/c Plinko ROCKS!) but I am going to offer the previously mentioned goodies to one lucky reader. I figure it's only fair to pass around the blog

lovin

'. So leave a comment. Say anything. Anything you want, but it has to be nice! Yes, I have feelings too! Make sure to include a link back to your blog or give me some way to get in touch with you should you win.
I'll announce a winner on Wednesday, June 25

th

.