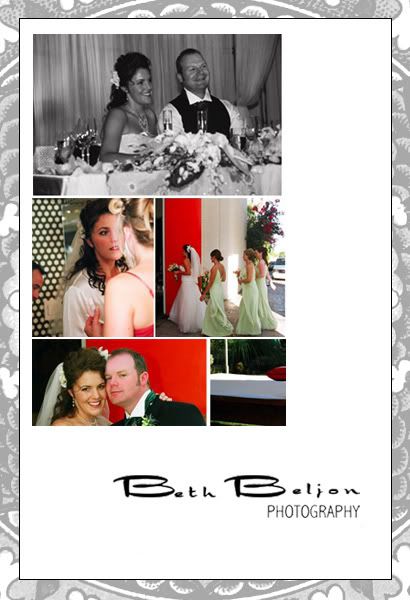 YOUR GREEN WEDDING COULD WIN YOU FREE PHOTOGRAPHY AND A PHOTO ALBUM!
I received an e-mail today from Beth, the photographer behind Beth Beljon Photography in Los Angeles, who asked if I could spread the news about her quest to find the most "
creative, authentic, green and organic wedding".
I was more than happy to! :)
First off, let me say that after exploring Beth's website, she is definitely one of the better wedding photographers out there. I personally like her photo journalistic style and she has a good eye for detail. Not to mention, the gal's been published and has some pretty awesome magazine spreads to prove it! So anyway, back to the good stuff! One lucky winner will receive free wedding photography from Beth (up to 6 hours), a free wedding album, and a website featuring the wedding with an online album. If you're interested, go ahead and click here to learn more!

Good luck to those that enter!