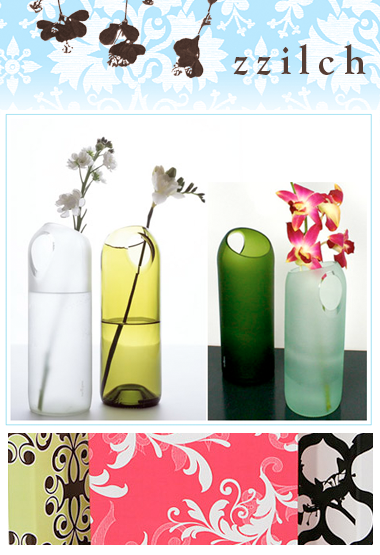 You didn't think my blog tag post was going to be the only post of the day, did you? I wanted to share with you an awesome new blog,
Zzilch
, from Thryn over at
Wedlog
. Zzilch is all about eco friendly, ethical, and sustainable design and inspiration. I hope I'm not creating blogger sin by featuring another blog's post, but I thought this would be a good read for the eco conscious bride-to-be. Thryn has written about some great stuff, including these glass vases from Artecnica. You could most certainly use these to complement more modern wedding decor.
Click here
to check out her post.